Direct to Europe! China Railway Express (Quanzhou-Moscow) successfully launched
25-02-2022
At 10:00 am on January 18th, the Quanzhou City Renmin Government and China Railway Nanchang Bureau Group Co., Ltd. jointly hosted the launching ceremony of the China-Europe train (Quanzhou-Moscow). Deputy Secretary of the Municipal Party Committee and Mayor Cai Zhansheng attended the launching ceremony and announced the official departure of the China-Europe train (Quanzhou-Moscow).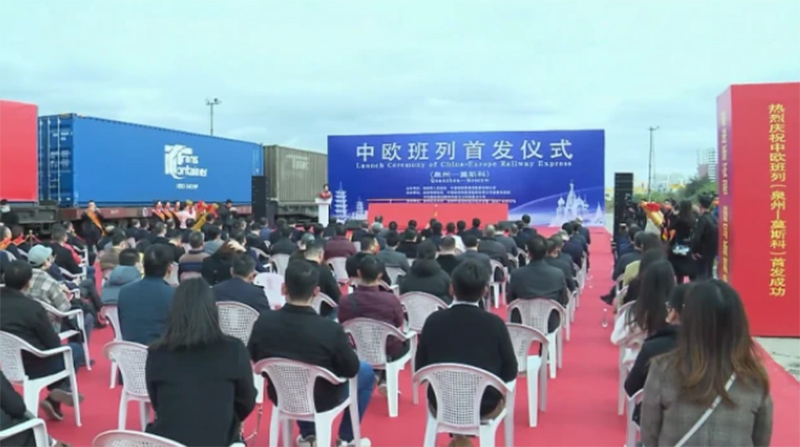 The smooth launch of the project will help Quanzhou and surrounding cities strengthen their cooperation with the "Belt and Road"Economic and trade exchanges between countries along the route.
At 10:30 on January 18, with the whistle of the train, the 75010/09 China-Europe train, carrying 50 40-foot containers full of Quanzhou local products, slowly departed from Quanzhou East Station, and will pass through Manzhouli all the way north. The departure of the port to Moscow, Russia marked the successful start of the China-Europe train (Quanzhou-Moscow).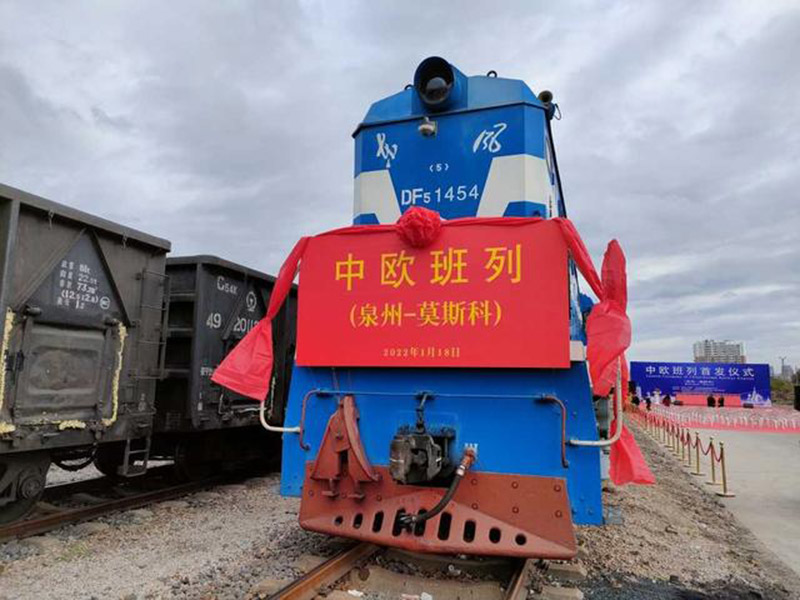 The first time of China-Europe train is mainly laded with sanitary products, bags, shoes,packaging boxes,clothing and handicrafts,etc. The goods are inspected and released at the Jinjiang Land Port in Quanzhou, and 50 containers are loaded,with a cargo weight of 445.7 tons,and a total value reach 10.373 million rmb.The China-Europe train departs from Quanzhou East Station and goes through Manzhouli Border Station to Moscow, Russia, with a total journey of 10,960 kilometers and estimated time of 20 days. This is undoubtedly a good news for the economic and trade of the Eurasian continent.Compared with the original shipping method,which 40 days in the past, the transportation time can be saved by 25 days.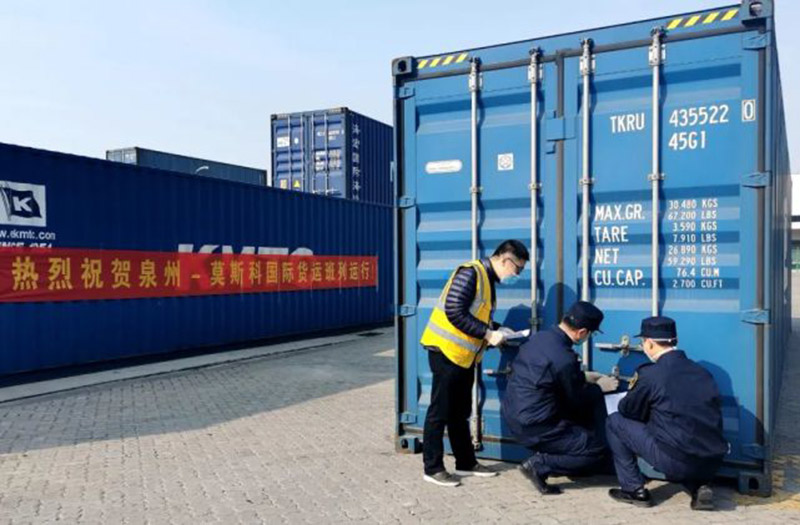 The opening of the China-Europe train in Quanzhou is another major breakthrough in Quanzhou's active integration into the national "One Belt, One Road" initiative and the new development pattern of the international and domestic "Duble Cycle", continuous exploration and innovation practice, and another major breakthrough in Quanzhou's expansion of opening up The development has also set up a new bridge of openness and cooperation for Quanzhou and my country to expand economic and trade exchanges with Eurasia, and will surely inject new vitality into Quanzhou's deep integration into the "Belt and Road" and the international and domestic "dual circulation". The success of the China-Europe train has brought closer the economic and trade exchanges between my country and the Eurasian continent, and has promoted greater cooperation.